Hope, wholeness, healing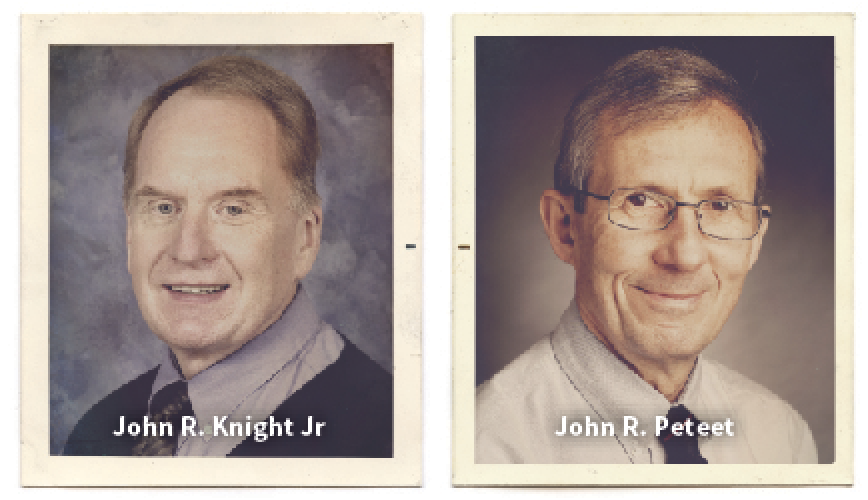 How do medical doctors who are also Christians think about prayer and medicine? We spoke to John R. Peteet, associate professor of psychiatry at Harvard Medical School, and John R. Knight Jr., associate professor of pediatrics at Harvard Medical School (retired), to learn more. Both have also been practicing physicians at Boston-area hospitals.
CH: What issues surround prayer and medicine today?
John R. Peteet: Christians are sometimes unsure whether to turn to prayer or modern medicine for healing. They ask: Can medicine and prayer work together? Does reliance on medicine reflect a lack of faith? When medicine fails, how long should prayer for healing continue?
For example, the development of advanced medical technology has led to the increasing use of aggressive medical care near the end of life—such as prolonged ICU stays with ventilator support for patients who might otherwise have died naturally at home. Research has shown that patients who say they rely on their faith to cope receive such care more often, perhaps due to hopes for a miracle. Gloria White-Hammond, a colleague of ours who has been a pediatrician and the pastor of an African American church, has suggested ways of praying with individuals diagnosed with life-threatening illness—for the care team, and for strength to accept a potentially unwelcome outcome, with gratitude for God's faithfulness.
On the other hand, some have interpreted Jesus's promises to heal as encouragement to choose prayer over medicine altogether. Christian Scientists have at times declined potentially life-saving treatments or measures including vaccinations to more fully rely on the power of prayer. COVID-19 vaccine resistance is more prevalent among evangelical Christians than among the general population. Neither example is representative of the historical orthodox Christian stance. Medical professionals active in the healing ministries of churches can help them develop collaborative models of care that incorporate both prayer and medicine.
CH: What could that model look like?
John R. Knight: Combining medical care with healing prayer has a long history. Biblical accounts of miraculous healings include actions by the healer intended to restore life and health (e.g., 1 Kings 17:17–24, 2 Kings 4:32–37, Mark 8:22–26) or instructions for the sufferer to take some type of restorative action (e.g., 2 Kings 5:10–14, Luke 6:6–10, Acts 3:2–11). During great plagues that ravaged the Roman Empire, early Christians nursed, fed, and comforted not only their own sick, but at great personal peril cared for dying pagans whose own priests would not. Twentieth-century evangelists ministering to the sick encouraged those who needed healing to continue seeing doctors and whenever possible to seek medical documentation of God's healing power.
Today we live in a world of medical and surgical wonders ancients could not have imagined. Antibiotics and vaccinations have overcome many deadly infections. Radiotherapy, chemotherapy, and targeted immunotherapies have revolutionized cancer treatment. The unraveling of the human genome and the discovery of gene-editing technologies (e.g., CRISPR) hold promise to cure inherited disorders.
Scientific discoveries are gifts from the omniscient Creator; they demonstrate his power, love, and mercy toward the sick, suffering, and dying. We should thank God for their availability and seek God's guidance to use them wisely. I find no biblical foundation for abandoning medical treatment as a presumed test of faith.
When Satan tempted Jesus to recklessly risk his own life, he refused by saying we should not put God to the test (Matt 4:7). For those who believe they have been completely healed, consulting with treating doctors is the best way to demonstrate God's power and mercy and astonish unbelievers.
CH: What about miracle cures versus gradual healing?
JRK: The gifts of faith, healing, and miracles represent an intertwined bundle that all come through prayer. God has the power to miraculously restore full health
instantaneously, such as the healing miracles of Jesus. These all meet the criteria for a miracle developed by physician Paolo Zacchia (1584–1659): the diagnosis is indisputable; the prognosis is incurable; the cure is immediate, complete, and sustained; and there is no suggestion that nature or medical treatment could be responsible. These healing miracles are very uncommon; they tend to occur around people of faith (but do not depend on the afflicted's faith); and their purpose is to demonstrate God's power to unbelievers.
We may always pray for miraculous healing, but then must yield to the Lord, "Not my will but Thine be done." Healing often occurs more gradually and may or may not be a complete "cure." Often a lengthy journey of repeated prayers for healing and the best medical treatments that science has to offer bring us to the gift of faith. Like the man whom Jesus told, "All things are possible for one who believes," we cry out, "I believe! Help my unbelief!" (Mark 9:23–24).
We pray for assurance that our Lord will never leave us nor forsake us—that he walks with us each step of the most harrowing journey and will never test us beyond our ability to endure, whether our journey leads to a cure, becomes a valiant long-term struggle, or ends in death and eternity with God.
Several months ago I had the privilege of praying at the bedsides of two saintly women and anointing them with oil in the name of the Lord. One was in cardiac intensive care after a massive coronary event, while the other was receiving hospice care in a skilled nursing facility. At their bedsides we prayed for miracles of healing, but also anointed their foreheads and prayed for God's peace to calm any fears; their ears to hear words of comfort and assurance, and their eyes to see a vision of heaven opening and the Lord Jesus welcoming them home. We prayed for the Lord to send his angels to comfort and protect them, and if it was his will, to usher them gently and swiftly home to heaven. Both passed away a short time later.
CH: How do you offer prayer in your own practice?
JRK: The apostle Paul described nine gifts of the Holy Spirit (1 Cor 12:8–11). When asked to pray for healing, we may begin by asking for a Holy Spirit anointing on the individual and family for the gifts of wisdom and knowledge; our bodies were created to heal themselves, and we can take steps to boost our own immune systems. Likewise we pray for the Spirit's wisdom and knowledge to guide the health-care team. We pray for restoration of wholeness in four interconnected domains: biological, psychological, social, and spiritual. No matter which is identified as the primary problem, all four are affected.
We live in a metropolitan area blessed by the availability of world-class teaching hospitals and a network of Christian health-care professionals. When someone has a medical need, we try to help them find the best available care (with a Christian provider if possible), provide information and support, and offer to coordinate healing prayer.
The recent pandemic posed new challenges in following the biblical practices of anointing with oil or even laying on of hands. However, we sought guidance from the Lord to develop virtual and hybrid models. Like medical discoveries, electronic communications technology is a gift from the Lord that can be used to build and shepherd his church during crises.
We have repeatedly witnessed the power of the Holy Spirit's gifts. However we believe that no one really possesses any of these gifts. They belong in their entirety to the Holy Spirit who uses broken vessels like you and me to display God's awesome power. They are granted to us a day at a time to bring hope, wholeness, and healing to the suffering. CH
Grace's Story
"Based on her MRI," said her mother, "they suspect something called metachromatic leukodystrophy (MLD)."
My stomach tightened. Grace was 20 months old. She had been treated for conjunctivitis and a fever that lasted a week, but soon stopped running, had trouble walking, and began losing speech. Her parents brought her to the emergency department of a large children's hospital. Magnetic resonance imaging (MRI) of her brain showed symptoms consistent with MLD or another neurodegenerative disorder. The doctors said they were 90 percent certain Grace had one of these disorders, which would mean she had only three to five years to live. If genetic testing confirmed the diagnosis of MLD, each of Grace's three older brothers would have a 25 percent risk of developing the disorder.
Grace's father was a minister at our church. We were in the same small group and lived in the same town. Her parents sought the best available medical care and the prayers of faithful family and friends. Right away small group members prayed. The following Sunday they brought Grace to church for group prayer that included anointing her with oil in the name of the Lord. Her father posted prayer requests on Facebook which were soon shared all over the world.
Grace's parents were told the next day that she did not have MLD or any other inherited metabolic or mitochondrial disorder. From that day forward, Grace turned a corner and began to slowly recover her lost developmental milestones. Two years later her neurologist treated her for a retro-spective diagnosis of Baylisascaris procyonis, a very rare parasitic infection transmitted by raccoon feces. Even if correct her recovery without any antibiotic treatment defies explanation. Over the ensuing years, Grace was fitted for glasses and treated with anticonvulsant medication, as well as receiving other interventions and therapies. People continued to pray.
Her journey of faith and healing continues, but she is a joyful and ador-
able five-year-old girl who recently assisted at an outdoor Communion service in a miraculous display of God's great faithfulness, love, and healing power.—John R. Knight Jr.
By John R. Peteet, John R. Knight Jr., and the editors
[Christian History originally published this article in Christian History Issue #142 in 2022]
John R. Peteet is associate professor of psychiatry at Harvard Medical School and John R. Knight Jr., was associate professor of pediatrics at Harvard Medical School (retired).
Next articles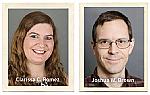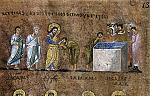 Show more
Subscribe to magazine
Subscription to Christian History magazine is on a donation basis
Subscribe
Support us
Christian History Institute (CHI) is a non-profit Pennsylvania corporation founded in 1982. Your donations support the continuation of this ministry
Donate