Brief biographies of the authors
• Chris R. Armstrong is an educator, author, editor, and church historian who serves as Program Fellow in Faith, Work, and Economics for the Kern Family Foundation (Wisconsin) and as senior editor of Christian History.
• Bill Curtis is executive editor and president of Christian History Institute.
• Michelle Curtis was a contributing editor at Christian History until the birth of her son in September 2022; she is copastor of Ambler Mennonite Church.
• Dan Graves is an admirer of the faithful Christians who preceded us, layout editor of Christian History, and husband, father, and author of several books, including Scientists of Faith, The Heidelberg Catechism for Sunday Schools, and A Severe Paradise.
• Doug Johnson is the indefatigable art director for Christian History.
• Kellie Mitchell, previously a CHI intern, recently completed her bachelor of arts in anthropology from Wheaton College; she is currently coleading a study abroad program in Jerusalem and pursuing a career in journalism.
• Dawn Moore is retired from Christian History's editorial staff and now focuses on running a new Airbnb; exploring Lancaster, Pennsylvania; and caring for various family members.
• Meg Moss is a freelance editor and writer who serves as proofreader of Christian History.
• Max Pointner is the image researcher for Christian History and a core teacher and administrator at Charis Classical Academy in Madison, Wisconsin, where he and his wife, Madeleine, are raising their newborn daughter.
• Kaylena Radcliff is director of Christian History's editorial staff, author, wife of a church planter, and mother of two.
• Edwin Woodruff Tait is a contributing editor at Christian History; he blogs at Light in the West at Patheos Catholic and is the organist for St. Clare Catholic Church in Berea, Kentucky. He and Jennifer have two children.
• Jennifer Woodruff Tait is the managing editor of Christian History magazine, the author of The Poisoned Chalice and Christian History in Seven Sentences, and an Episcopal priest.
By the editors
[Christian History originally published this article in Christian History Issue #145+ in 2023]
Next articles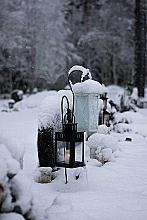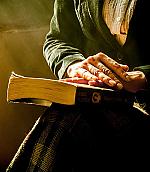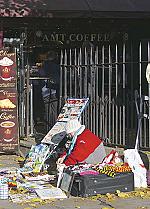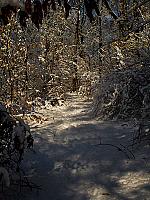 Show more
Subscribe to magazine
Subscription to Christian History magazine is on a donation basis
Subscribe
Support us
Christian History Institute (CHI) is a non-profit Pennsylvania corporation founded in 1982. Your donations support the continuation of this ministry
Donate