Lent Week Three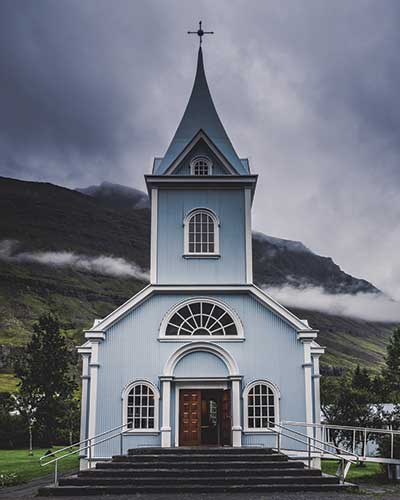 [Above: Blue Church, Seyðisfjörður, Iceland—Photo by Cosmic Timetraveler on Unsplash]
Third Sunday
Ho, everyone who thirsts, come to the waters; and you that have no money, come, buy and eat! Come, buy wine and milk without money and without price. . . . Seek the LORD while he may be found, call upon him while he is near.
(Isaiah 55:1, 6)
For Jews demand signs and Greeks desire wisdom, but we proclaim Christ crucified, a stumbling block to Jews and foolishness to Gentiles, but to those who are the called, both Jews and Greeks, Christ the power of God and the wisdom of God.
(1 Corinthians 1:22–24)
God is spirit, and those who worship him must worship in spirit and truth.
(John 4:24)
Monday, Third Week of Lent


Here [Isaiah 55] Christ offers to poor sinners, if they will come to him, to give them an interest in the same everlasting covenant that he had made with David, conveying to them the same sure mercies.
—Jonathan Edwards (1703–1758), A History of the Work of Redemption
I have a great deal for all you who are underaged: a credit card attached to an inheritance. Read on for surprising details!
This card works differently than any other. The more you spend on credit now, while you are underage, the greater will be your inheritance when you come of age. You heard me right: Greater, not less! Interest does not accrue against you but for you.
That is how the Word-Backed, No-Limits, Heaven-Endorsed Rewards Card® works. Your eldest brother gave all he had to supply the credit line. He risked his life and his entire fortune, becoming poor so that you might become rich (2 Cor. 8:9), dying so you might live (2 Cor. 5:15; 1 Thess. 5:10).
The more you spend of your inheritance now—that is, the greater your willingness to trust his unlimited resources and provision—the greater will be your rewards. The long-established principle behind this card is "As your faith, so be it to you" (Matt. 8:5).
Skeptical? Doubt no more! We have a host of testimonials and endorsements by users who found this credit line so trustworthy that they went so far as to allow themselves to be "tortured, not accepting their release" that they might increase their inheritance (Heb. 11:35).
Hungry? Thirsty? Try your card! The principle is simple: "You who have no money, come, buy and eat. Come buy wine and milk without money and without cost" (Isa. 55:1). "Ask and you will receive, seek and you will find, knock and it will be opened to you" (Matt. 7:7).
As a bonus this limited-time offer includes the Water of Life,® sought so futilely by Ponce de Leon and others. Your brother Christ held the secret all along and promised, "I will give freely to him who is thirsty from the spring of the water of life" (Rev. 21:6).—Dan Graves
Tuesday, Third Week of Lent


Gaze often inwardly upon Jesus Christ crucified, naked, blasphemed, falsely accused, forsaken, overwhelmed with every possible grief and sorrow, and remember that none of your sufferings can ever be compared to His, either in kind or degree, and that you can never suffer anything for Him worthy to be weighed against what He has borne for you.
—Francis de Sales (1567–1622), Introduction to the Devout Life
In my experience modern American Christians don't have a robust theology of suffering. Many of us lead comfortable, peaceful lives, and instead of seeing that as the extraordinary blessing it is, we doubt God's goodness when that comfort and peace are threatened or destroyed. In our hearts we ask: "If God is who he says he is, then why is this happening to me?"
Francis de Sales offends our modern sensibilities with this challenging reflection upon Jesus's own suffering for us—not minimizing our pain and grief as part of a fallen world, but pointing to what Jesus rescued us from. Instead of leaving us to die in this tragic state for all of eternity, God made him who had no sin to be sin for us, so that in him we might become the righteousness of God (2 Cor. 5:21). He did this at great cost, through incomprehensible suffering, and not even for good people who deserved it. He did it all, in love, for his enemies. For you.
Whatever your "this" is today, however you suffer, you can rest assured that the Savior of your soul understands better than anyone its depth and significance. He walks through it with you, just as he went there before you. Lean on the One who has borne it all already. In love, for you.— Kaylena Radcliff
Wednesday, Third Week of Lent
Begin with Christ. He came down to earth, lived among men, suffered, was crucified, and then He died, standing clearly before us, so that our hearts and eyes may fasten upon Him.
—Martin Luther (1483–1546), Commentary on Galatians
As a young monk, Luther struggled mightily with a sense of his own sinfulness and inability to please God. This struggle culminated in the revelation that triggered the Reformation: righteousness is not within our ability to achieve; God himself freely gives it. Surely such a truth would free a man like Luther from all spiritual darkness. And yet it did not. Again and again throughout his life he descended into severe spiritual anxiety and emotional struggle.
Luther's years and decades of cyclical spiritual depression forced him to develop a theology of spiritual darkness. Despite the severity of Luther's sufferings in these times of spiritual trial, he eventually came to see them as his monastic superior, Staupitz, had taught him: as "meat and drink" to strengthen his faith. This repeated testing from the devil himself both bruised the conscience and drove it to God for consolation: "Therefore, we should willingly endure the hand of God in this and in all suffering. Do not be worried; indeed such a trial is the very best sign of God's grace and love for man."
We cannot trust our emotions, because they often lie. Rather we must trust the word of God, whose purpose for us is healing. And this act of faith is never more difficult nor as needed as in the throes of a spiritual dark night, when God seems a million miles away.
This unique understanding of God's revelation is based ultimately upon the cross. During one prolonged crisis in 1527, so intense and agonizing that his friend Melanchthon felt Luther actually came near to death, the reformer composed "A Mighty Fortress Is Our God." How many since his day have discovered in that single song a bulwark against darkness and doubt?—Chris R. Armstrong
Thursday, Third Week of Lent
When I the blest Redeemer see
All bleeding on the accursed tree;
Satan and sin no more can move,
For I am all transformed to love.
—John Newton (1725–1807), "Christ Crucified"
What is the worst thing you've ever done?
It's not a question anyone wants to answer in the best of circumstances; it is a nightmare to consider when one's sins are great. And if anyone knew the pain of that question, it was John Newton. Before he became the famed abolitionist, preacher, and author of the beloved hymn "Amazing Grace," Newton captained a slaving ship. For years he participated eagerly and remorselessly in human trafficking across the Atlantic. But after he came to saving faith and retired from his life on the sea, Newton fully comprehended the horror of his crimes.
He eventually confessed all in Thoughts Upon the African Slave Trade, which influenced public perception of slavery and helped lead to the abolition of the slave trade altogether. However, for Newton, the good he accomplished could never outweigh the evils he committed. He would have to wrestle with this for the rest of his life.
But instead of despair, Newton turned to the cross. There he found what he could not anywhere else in the universe: Grace. Freedom. Forgiveness. As he writes in another poem, "The Look":
My conscience felt and owned the guilt
And plunged me in despair
I saw my sins His blood had spilt
And helped to nail Him there
But with a second look He said
"I freely all forgive
This blood is for your ransom paid
I died that you might live"
Like Newton we can lay our sins at the foot of the cross—even the worst things we have ever done. The blood of the Lamb shuts the mouth of the accuser, destroys the power of sin, and frees us from death forever. So final and powerful is our blest Redeemer's triumph, that if we grasp hold of it, there is only one refrain: "I am all transformed to love."—Kaylena Radcliff
Friday, Third Week of Lent
We told him we had no place of worship; and we did not mean to go to St. George's church any more, as we were so scandalously treated in the presence of all the congregation present; "and if you deny us your name, you cannot seal up the Scriptures from us, and deny us a name in heaven. We believe heaven is free for all who worship in spirit and truth."
—Richard Allen (1760–1831), Life, Experience, and Gospel Labours
About a year ago, my wife and I were coming out of the gym at our hotel, when I heard loud, joyful worship echoing from nearby. I went to investigate and found a church service taking place in a hotel conference room. After quick showers, my wife and I decided to join the service. It was a new Black church, and we were the only two Caucasians in the room. I was overwhelmed with the warm welcome and loving acts of kindness from this small church. I can't remember ever being treated so hospitably in any other of the hundreds of churches I have visited. My experience was quite the opposite of the discrimination that Richard Allen faced back in 1794, which led him to form the first Black denomination in the United States, the African Methodist Episcopal Church.
As he fought for his congregation's right to worship apart from the White church that was discriminating against his people, Allen quoted Jesus from John 4:24, "God is spirit, and those who worship him must worship in spirit and truth." He illustrated in his action that God doesn't care whether we worship in a beautiful cathedral or a blacksmith's shop (as he did) or a hotel conference room. God's concern is that we worship in spirit and truth.
I am so thankful for the example of this little start-up church near Dallas, Texas, that worshiped with more "spirit" and enthusiasm than I am used to experiencing. Those worshipers reminded me that seeking God with our whole hearts is more important than any place or style or order of worship. That congregation also showed me the truth that no matter what the color of our skin, we can praise and worship the one true God together. Wherever you worship and no matter what challenges you face, remember the truth Allen expressed: "Heaven is free for all who worship in spirit and truth."—Bill Curtis
Saturday, Third Week of Lent
Eternal Truth deigned to grant my fourth petition and to calm the anxious desire which prompted it: "Daughter, my providence will never be lacking to one who wishes it. There are those who have perfect hope in me. They call on me in truth, not merely with their lips but with true attachment and with the light of holy faith."
—Catherine of Siena (1347–1380), letter to Friar Raymond of Capua
Over the last 18 months, I've developed a deep friendship with a saint who is further along in years. I'm continually amazed at the many ways she selflessly pours love into friends and family members going through crises. Her faith, wisdom, and energy are astounding to me! Yet when I was personally going through a serious trial, she wrote, "I am praying for you with the little bit of faith that I have."
Just a "little bit of faith." Though I've forgotten the specific need that prompted them, her words and humility still encourage me. So often I feel my faith is on shifting sand, but maybe a little bit is just enough, especially if I can accept a drop of faith as the gift that it is.
Too often we view heroes and saints of Christian history as having unflinching faith—their courageous acts and words that still inspire would suggest as much. Yet this quote from Catherine of Siena speaks of a fourth petition and an anxious desire. Could she have had some doubts of her own?
Like Catherine let us take comfort in the Lord's response: "My providence will never be lacking to one who wishes it." When faith feels like a small drop in a vast ocean, may it be grounded in truth and aglow with holy light.—Dawn Moore
By CHI Staff and Associates
[Christian History originally published this article in Christian History Issue #145+ in 2023]
Next articles
Lent Week Four
Scriptures and meditations for the fourth week of Lent
CHI Staff and Associates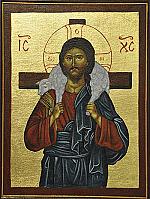 Lent Week Five
Scriptures and meditations for the fifth week of Lent
CHI Staff and Associates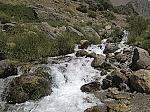 Holy Week in Lent
Scriptures and meditations for Passion week (holy week) in Lent
CHI Staff and Associates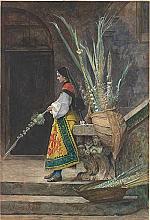 Easter Week
Scriptures and meditations for Easter week
CHI Staff and Associates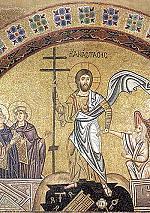 Show more
Subscribe to magazine
Subscription to Christian History magazine is on a donation basis
Subscribe
Support us
Christian History Institute (CHI) is a non-profit Pennsylvania corporation founded in 1982. Your donations support the continuation of this ministry
Donate