Questions for reflection: Civic engagement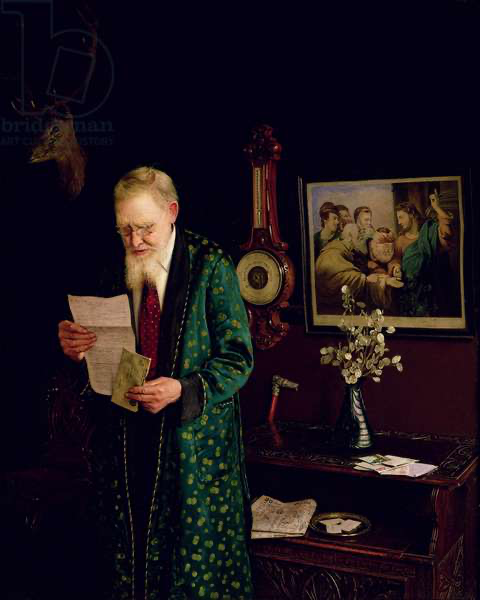 [Above: Render unto Caesar, c. 1928 (oil ...) Spencelayh, Charles (1865–1958) Credit: Private Collection Photo © Christie's Images / Bridgeman Images]
These questions are meant to help you think more deeply about this issue and apply it to your own setting. Ponder them on your own, or discuss them in Sunday school or in a study group.
1) What does "civic engagement" mean to you? Has it taken on any new meanings after reading this issue—if so, what? Did you have a civics course in school? How would you change the course having read this issue?
2) How did the early church engage with the society around it (pp. 6–10)? How did this engagement change after Christianity became legal? How does it compare to ways your church engages society?
3) Monastics such as Gregory and Benedict (pp. 12–14) challenge us to withdraw from the world to engage with it. Are there ways you could incorporate this idea in your own faith practice?
4) What makes you feel welcomed when you visit friends or family? What would make you feel welcomed by a stranger? How does Benedict (p. 15) inform this view?
5) Our article on Orthodoxy (pp. 16–19) shows how those with authority can have an outsized impact. How can you use your authority and power for the common good? Do you have hidden authority you have overlooked?
6) What three estates did Luther think formed the basis of civil society (pp. 21–24)? Do you agree? Why or why not? How do Luther's views on civic engagement (p. 25) compare with yours and those of your church?
7) What about Kuyper—how do his views (pp. 28–32) compare with yours and those of your church? How have you participated in redeeming society for Christ?
8) What trials did Horace Underwood and Sun Chu Kil (p. 33) face? What can you learn from them?
9) In what ways did Josephine Butler (pp. 34–36) serve the vulnerable for Christ? Who are the vulnerable of your community? How does Katharine Bushnell's story (p. 37) compare to Butler's?
10) How did churches in the Social Gospel era respond to challenges from workers (pp. 38–40)? How has your church responded to workers' challenges today?
11) How did the civically engaged fathers and sons on p. 41 view American culture differently from each other? Why?
12) Place yourself in Dietrich Bonhoeffer's shoes (pp. 42–44) as a Christian theologian, teacher, and pastor in Nazi Germany. Which of his difficult choices would be most challenging to you?
13) Peter Storey (p. 45) says the church should be a "picture of God's future." What does he mean? How are we doing in this calling?
14) Choose one of the movements featured in our gallery (pp. 46–47) to research further. How might you engage with this movement in a tangible way?
15) What does Amy Sherman (p. 48) mean when she says, "Individual ethics are derived from social ethics"? What one step could you take to increase trust in your community?
16) Reread the Scriptures we've compiled on p. 11. Choose one for reflection or group discussion. Does an action item emerge? What other Scriptures come to mind?
By The editors
[Christian History originally published this article in Christian History Issue #141 in 2021]
Next articles
City of Man: Recommended resources
learn more about christian civic engagement through these suggestions compiled by our editors and contributors.
The editors and contributors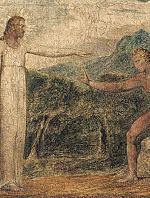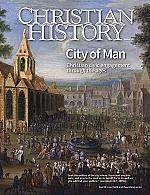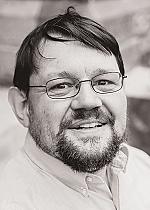 Show more
Subscribe to magazine
Subscription to Christian History magazine is on a donation basis
Subscribe
Support us
Christian History Institute (CHI) is a non-profit Pennsylvania corporation founded in 1982. Your donations support the continuation of this ministry
Donate