Spending a pleasant hour with C. S. Lewis
Often when I speak about C. S. Lewis, the same questions arise over and over: "I've never read C. S. Lewis—where should I start?" or "What book by Lewis should I read next?"
The sheer breadth and depth of Lewis's writings (more than 50 books, scores of essays, dozens of poems, and more than 3,800 pages of published letters) make these questions nearly impossible to answer. Usually I pivot the question by asking folks what they like to read, citing Lewis's statement, "I never read more than a page and a half of a book I didn't enjoy." Then I suggest titles by Lewis that correspond to their tastes. Here I attempt briefly to describe the different categories of Lewis's writings, adding key recommendations about where to begin.
The question of category always proves thorny with Lewis; for example, where do you place The Screwtape Letters? Speculative fiction, books of letters, imaginative theology? Lewis certainly challenged the limits of genre. What follows represents my attempt to draw some broadly helpful boundaries. If you want to read more deeply and widely in Lewis's writings, I suggest you start as follows.
Letters, diaries, auto­bio­graph­ies
One of the greatest treasures for those who want to understand Lewis comes in the form of his extensive correspondence, more than 3,800 pages of published letters. Walter Hooper (see pp. 45–48) estimated that Lewis answered some 50,000 letters in his lifetime. Lewis's letters are terse, humble, funny, and helpful and offer unmatched insight into his daily life (and extensive reading!).
The three-volume Collected Letters of C. S. Lewis (2000, 2005) contains Lewis's correspondence throughout his life. This exhaustive collection gathers every letter, including those found in other collections (Letters to Children, etc). But beware—open a volume anywhere and an entirely pleasant hour might slip by before you notice.
Lewis kept a diary between 1922 and 1927; All My Road Before Me (1992) reveals much about his Oxford home life, university studies, and early teaching.
It seems as though Lewis was trying to write his spiritual autobiography for most of his life. Beginning with the long-unknown Early Prose Joy (2013) manuscript, Lewis tried several times to tell the story of his conversion. The Pilgrim's Regress (1933) remains obscure to many; Lewis later admitted he wrote it before he learned how to make things easier for readers. Written during the same period that he penned the Chronicles of Narnia (1948–1953), Surprised by Joy: The Shape of My Early Life (1955) remains his most accessible attempt. We can also consider as autobiographical A Grief Observed (1961), which journals Lewis's loss of his wife, Joy Davidman, to cancer.
Start Here: The shorter, one-volume Letters of C. S. Lewis (1966, 1988), originally collected by Lewis's brother, Warren, and later revised, expanded, and edited by Walter Hooper, will get you well on your way into his letters. Surprised by Joy traces Lewis's spiritual journey.
Fiction and poetry
Lewis is perhaps best known for the Chronicles of Narnia and rightly so. But his first published fiction, variously known as the "Cosmic," or "Space," or "Ransom" Trilogy (1938, 1943, 1945) was Lewis's foray into science fiction, a genre he loved. Two classics, The Screwtape Letters (1942) and The Great Divorce (1945), offer excellent examples of speculative fiction.
Although Lewis considered his last novel Till We Have Faces: A Myth Retold (1956), "far and away my best book," this psychological novel retelling the Cupid and Psyche myth remains challenging to many readers. He also wrote a number of short stories of varying quality, many of which later appeared in The Dark Tower: And Other Stories (1977). Finally, Boxen (1985), a book of stories Lewis and his brother, Warnie, wrote and illustrated as boys, offers an interesting though uninspired glimpse of the future author.
As a young man, Lewis held a grand (though ultimately failed) ambition to make a name for himself as a poet. He published two poorly received books of poetry, including Spirits in Bondage (1919) just after his service in World War I and the book-length narrative poem Dymer (1926). Don W. King's The Collected Poems of C. S. Lewis: A Critical Edition (2015), assembles the rest of Lewis's poetry, some of which previously appeared pseudonymously in various periodicals and some of which remained unpublished in his lifetime.
Start Here: The Screwtape Letters rightly made Lewis famous all over the world and remains humorously and incisively invigorating. Read the Chronicles of Narnia in their originally published order, beginning with The Lion, the Witch and the Wardrobe (1950); try the Full-Color Collector's Edition (2000). As for the poetry, the shorter paperback collection Poems (1964) will get most readers started on Lewis's verse.
Popular theology
In the 1940s Lewis devoted much time and ink to defending traditional Christian faith, producing such apologetic works as The Problem of Pain (1940), Miracles (1947), and a series of broadcast talks on the BBC during WWII that he would later gather into the landmark Mere Christianity (1952).
Other popular theological books include The Abolition of Man (1943), George MacDonald: An Anthology (1946), Reflections on the Psalms (1958), and Letters to Malcolm, Chiefly on Prayer (1964).
Start Here: Mere Christianity con­tinues to challenge and inspire some 80 years after its writing with no signs of abating. Its effective arguments and charming analogies continue to delight thoughtful readers.
Essays and addresses
Lewis wrote scores of essays and ad­dresses, and his style, wit, and piercing wisdom show up to great advantage in them, making these shorter works an excellent way to discover Lewis. They cover a broad range of topics, especially literature, theology, and contemporary issues.
Start Here: For sermons, speeches, and talks, begin with The Weight of Glory and Other Addresses (1949), especially the title sermon and "Learning in War-Time." God in the Dock: Essays on Theology and Ethics (1970) provides a wide array of key essays.
Scholarly works
While somewhat specialized, this category contains excellent examples of Lewis's muscular style and astounding grasp of literature, de­mon­strat­ing the greatness that first brought him academic acclaim. Beginning with The Allegory of Love: A Study in Medieval Tradition (1936), Lewis solidified his place as one of the preeminent English literature scholars of the twentieth century.
The extensively researched Oxford History of English Literature in the Sixteenth Century, Excluding Drama (1954) still demands scholarly attention. Selected Literary Essays (1969) assembles some of Lewis's most important literary analyses. And the complex yet compact The Discarded Image: An Introduction to Medieval and Renaissance Literature (1964) offers an intriguing entry into this period that so captivated Lewis (and Tolkien) in their professional careers.
Start Here: The short collection On Stories: And Other Essays about Literature (1982) contains some of Lewis's most important thoughts on the writing of Narnia, as well as key essays about friends such as Charles Williams, J. R. R. Tolkien, and Dorothy L. Sayers. In An Experiment in Criticism (1961), Lewis invitingly offers a crucial new way to think about literature and the reading process.
Quotations and selections
You can find excerpted selections of Lewis's readings and compiled quotations in books such as A Year with C. S. Lewis (2009) and A Year with Aslan (2010), as well as The Joyful Christian (1977) and The Business of Heaven (1984). Regarding quotations, the magisterial The Quotable Lewis (1990) will likely fill most of your needs while keeping you engaged for hours.
Start Here: The two best books in this category remain Clyde Kilby's excellent A Mind Awake: An Anthology of C. S. Lewis (1968) and Walter Hooper's caringly edited Readings for Meditation and Reflection (1996).
How to read Lewis: some suggestions
A few key principles will likely increase and sustain your enjoyment
C. S. Lewis scholar Jerry Root rightly recommends Lewis as a lifelong author and one who repays careful reading and rereading. So settle in for years of wisdom and delight!
• Only read what you enjoy. If you like it, continue; if not, try something else—after all, Lewis himself read like this!
• Read deliberately. Lewis mentions how crucial it is to define and describe, so make sure to look up unfamiliar words, pay attention to punctuation, and trace how he develops arguments from one thought to another.
• Read aloud. Lewis wrote for the ear as well as the eye; it might surprise you to see how much more sense some of his denser passages make when read aloud, especially with someone else. And, stop along the way, unpacking a sentence or thought until it comes through clearly.
• Context and chronology are key. The meaning and import of any particular passage often reflects what Lewis was thinking and experiencing when he wrote. Usually the same or similar thoughts echo throughout a book, a poem, some letters, and an essay composed around the same time.
Happy reading! CH
By Andrew Lazo
[Christian History originally published this article in Christian History Issue #140 in 2021]
Andrew Lazo is an internationally known teacher, speaker, and writer specializing in C. S. Lewis and the Inklings. He is the coeditor of Mere Christians: Inspiring Encounters with C. S. Lewis, from which this is adapted.
Next articles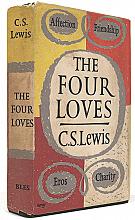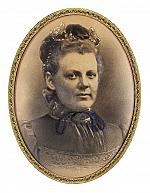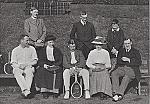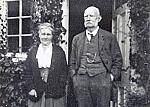 Show more
Subscribe to magazine
Subscription to Christian History magazine is on a donation basis
Subscribe
Support us
Christian History Institute (CHI) is a non-profit Pennsylvania corporation founded in 1982. Your donations support the continuation of this ministry
Donate