The Bible in America: recommended resources



Books
We named many resources for understanding the story of the Bible in America in issue #138. While a few are repeated below, please check out that issue as well.
Some books to help you think about the Bible in America in general include Nathan Hatch, The Democratization of American Christianity (1989); Mark Noll, In the Beginning Was the Word (2015) and America's Book (2022); Seth Perry, Bible Culture and Authority in the Early United States (2018); and Timothy Larsen, ed., Every Leaf, Line, and Letter: Evangelicals and the Bible from the 1730s to the Present (2021).
To read more about evangelism, look at Charles White, The Beauty of Holiness: Phoebe Palmer as Theologian, Revivalist, Feminist, and Humanitarian (1986); Edith Blumhofer, Aimee Semple McPherson (1993); Charles Hambrick-Stowe, Charles G. Finney and the Spirit of American Evangelicalism (1996); Adrienne Israel, Amanda Berry Smith (1998); D. Newell Williams, Barton Stone (2000); George Marsden, Jonathan Edwards (2003); Lyle Dorsett, Billy Sunday and the Redemption of Urban America (2004); E. Brooks Holifield, God's Ambassadors (2007); John Wigger, American Saint: Francis Asbury and the Methodists (2009); Kevin Belmonte, D. L. Moody (2014); Thomas Kidd, George Whitefield (2014); David Barshinger and Douglas Sweeney, eds., Jonathan Edwards and Scripture (2018); and Grant Wacker, One Soul at a Time: The Story of Billy Graham (2019).
Understand Christian education by reading Anne Boylan, Sunday School: The Formation of an American Institution, 1790–1880 (1988); Janet Duitsman Cornelius, Slave Missions and the Black Church in the Antebellum South (1999); and the three-volume Encyclopedia of Christian Education edited by George Thomas Kurian and Mark Lamport (2015).
For more on women interpreters, look at Elizabeth Cazden, Antoinette Brown Blackwell (1983); Eve LaPlante, American Jezebel: The Uncommon Life of Anne Hutchinson, the Woman who Defied the Puritans (2004); Marion Taylor, ed., Handbook of Women Biblical Interpreters (2012) and, with Joy Schroeder, Voices Long Silenced (2022); Nancy Koester, Harriet Beecher Stowe (2014); Kristin Kobes Du Mez, A New Gospel for Women: Katharine Bushnell and the Challenge of Christian Feminism (2015); Rachel Cope and Zachary McLeod Hutchins, eds., The Writings of Elizabeth Webb (2019); and Arlin Migliazzo, Mother of Modern Evangelicalism: The Life and Legacy of Henrietta Mears (2020).
Read about hymnody in Jon Michael Spencer, Black Hymnody (1992); Richard Mouw and Mark Noll, Wonderful Words of Life (2004); Edith Blumhofer, Her Heart Can See: The Life and Hymns of Fanny J. Crosby (2005); Larry Eskridge, God's Forever Family: The Jesus People Movement in America (2013); and the reference dictionary The Bible in Music (2015) by Siobhán Dowling Long and John Sawyer.
To find out more about Bible translations, look at Bruce Metzger, Robert Dentan, and Walter Harrelson, The Making of the New Revised Standard Version of the Bible (1991); Peter Thuesen, In Discordance with the Scriptures (1999); Gordon Campbell, Bible: The Story of the King James Version 1611–2011 (2010); Leland Ryken, The Legacy of the King James Bible (2011); and Steven Green, The Bible, the School, and the Constitution (2012). (You can find a number of books on the KJV in CH #100.)
Bible publication is covered in Peter Wosh, Spreading the Word (1994); Paul Gutjahr, American Bible (1999); Candy Gunther Brown, The Word in the World (2004); and John Fea, The Bible Cause (2016).
Works from differing perspectives on higher criticism include Harold Lindsell, Battle for the Bible (1976); Jonathan Sheehan, The Enlightenment Bible (2007); Christopher Hays and Christopher Ansberry, eds., Evangelical Faith and the Challenge of Historical Criticism (2013); Michael Lee, The Erosion of Biblical Certainty (2013); and the forthcoming A History of the Quests for the Historical Jesus (2022) by Colin Brown and Craig Evans.
Finally, further readings on some people featured in our gallery include James and Marti Hefley, Uncle Cam (1974); Paul Boyer, When Time Shall Be No More (1992); William Lawrence Svelmoe, A New Vision for Missions: William Cameron Townsend, the Wycliffe Bible Translators, and the Culture of Early Evangelical Faith Missions, 1917–1945 (2008); Kathryn Gray, John Eliot and the Praying Indians of Massachusetts Bay (2013); Gregory Thornbury, Recovering Classic Evangelicalism: Applying the Wisdom and Vision of Carl F. H. Henry (2013); Jamie Janosz, When Others Shuddered: Eight Women Who Refused to Give Up (2014); and Donald Akenson, Exporting the Rapture (2018).
Christian History issues
Read these past issues on our website—some are still available for purchase:
• 3: Wycliffe and Bible Translation
• 8 and 77: Jonathan Edwards
• 16: William Tyndale
• 23: Spiritual Awakenings
• 25: Dwight L. Moody
• 38: George Whitefield
• 43: How We Got Our Bible
• 82: Phoebe Palmer
• 100: King James Bible
• 102: People of Faith
• 106: Stone-Campbell Movement
• 128: George Müller and the Brethren
• 138: America's Book
Videos from Vision Video
Videos on this issue's topic include Authorized; God's Outlaw: The Story of William Tyndale; A History of Christian Worship; John Wycliffe; KJB: Book that Changed the World; and KJV: The Making of the King James Bible.
Websites
Thousands of sites are devoted to the Bible and Bible study online. Some are mentioned on p. 41. Others include Internet Bible Catalog, which presents basic bibliographical information and cover images for thousands of translations; Hymnary.org, which besides its strictly musical resources also has a wealth of information connecting hymns and worship songs to the Bible; and Common Texts, which has information about and resources connected to the Revised Common Lectionary. Most Bible translations currently in print have their own websites as well.
You can read sermons and writings from preachers and authors in this issue at Christian Classics Ethereal Library, Documenting the American South, Evans Early American Imprints, GospelTruth.net, the Jonathan Edwards Center at Yale, the Internet Archive, and Sermon Index. There is a surprising amount about the Bible and nineteenth-century American Christianity at the Uncle Tom's Cabin website at the University of Virginia.
Finally, you may enjoy the website of The Saint John's Bible, a modern project to create a hand-calligraphed edition of the entire Bible.
CH
By the contributors and editors
[Christian History originally published this article in Christian History Issue #143 in 2022]
Next articles
Executive editor's note
With this special fortieth-anniversary issue, we are delighted to honor Ken's memory and celebrate God's faithfulness by overviewing the whole scope of Christian history in images.
Bill Curtis and Michelle Curtis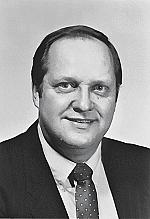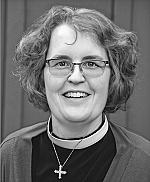 FAQs
Things our readers often want to know
the editors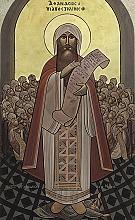 Show more
Subscribe to magazine
Subscription to Christian History magazine is on a donation basis
Subscribe
Support us
Christian History Institute (CHI) is a non-profit Pennsylvania corporation founded in 1982. Your donations support the continuation of this ministry
Donate